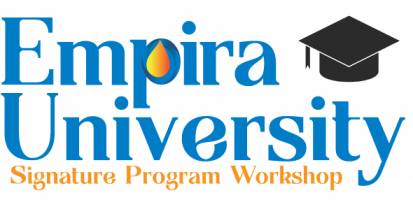 ---
Fall Prevention, Restorative Sleep & Behavioral Expression Workshop
This live and interacitve online course is avialable via Zoom to allow for participant interaction. To avoid a whole day sitting in front of a computer, this will be a two part course.
This course is designed to inpsire, challenge and strengthen aging service providers in sustainment efforts of approaches that promote quality of life for residents. We teach practical application of the Empira signature program cornerstones and best practices.
7 CEUs*
Part 1/Day 1: Root cause analysis, team based approach, restorative sleep 3.5 CEUs
Part 2/Day 2: Fall prevention, behavioral expressions, introduction to ResoLute 3.5 CEUs
$119.00 On Sale for $89.00
Special pricing of $39.00 for Empira consortium members (PHS, VOA, Cassia, St. Therese)
Payment is not required at time of registration, we will contact you about payment once we recieve your registration.
Intended Audience:
All skilled nursing facility disciplines, including but not limited to: Administrators, Nurses, NARs, TMAs, Social Workers, Dietary, Therapy, and Environmental Services.
*This educational event has been designed to meet the MN Board of Nursing CEU requirements. It is responsibility of each attendee to identify the educational necessity and to determine if it meets the guidelines of their professional organization and/or corporation.
Course Evaluation click here